19th & Wilson maintains a constant slate of projects in various stages of development. In this section, you can learn more about the exciting 19W feature films and shorts that are on the horizon as well as the ones we have finished. Click on the links below to visit each site. Check back often for progress updates, casting calls and more!
CURRENT PROJECTS



UNNAMED PROJECT
We are in the process of writing the script for our next film. As soon as it is finished, we'll announce it here.
More details to come soon!


FILMOGRAPHY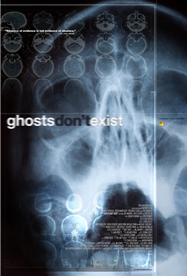 GHOSTS DON'T EXIST
After losing his wife, a ghost hunter questions what he believes in and decides to retire. When he gets a call from a potential client who guarantees he'll find the evidence he's looking for, he can't resist taking one last shot. What happens as soon as the team arrives at the home, is tragic and shocking… and something that's never happened on any ghost hunting gig before. Ghosts Don't Exist is a psychological horror produced by 19th & Wilson and Tanner Cooley. Executive Producers are NFL pro bowl player Chris Cooley, and well known script consultant/producer, James P. Mercurio.


If you would like to see some of our older works and shorts, click here