SHORTS FILMOGRAPHY


FILM5
FILM5 is a collection of short films from 19th & Wilson, presenting the first five projects from 2002 to 2006. Films Include: The Review, I.T. Never Ends, Pictures, Home Invasion and The Caretaker.


THE CARETAKER
A cyclical and alien evil forces a ritual involving a clash of good and evil. A weary Tim Tate decides to make it the absolute last time he partakes in the event, but who will be his replacement and ensure that duties are performed next time?
Written and Produced for the 2006 48 Hour Film Project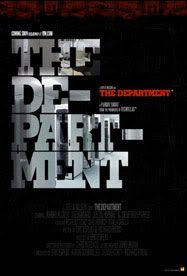 THE DEPARTMENT
On the heels of TechFellas' internet success comes a new take on yet another Scorsese modern classic—this time parodying his Oscar-winning The Departed. Once again, the Information Technology office place meets the mob movie, as techies and managers each try to locate the rat in their respective departments.


THE HAUNTED DOLL
Tammy mysteriously receives a doll from her childhood. Its arrival sets off a chain reaction that mirrors a catastrophe from her past and could tear her family apart.


HAPPY HOUR
Five friends, one bartender, and a lot of drinks. Be the fly on the wall in a bar as a group of colleagues enjoy a few drinks at their weekly ritual—happy hour. 19th & Wilson's forth short was filmed on location at historic Jimmy's Old Town Tavern in Herndon, VA.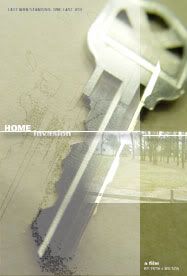 HOME INVASION
This seven-minute suspense follows a man on the edge. Can he handle his final assignment while coping with the effects of previous actions? See how one man handles the pressures of his life's work. Written and filmed as a submission to the Amazon.com/Tribeca Film Festival Online Contest.


I.T. NEVER ENDS
As I.T. professionals, Bob and John are the lifeline of the company. They're just not the easiest people to work with… This office geek comedy marked 19th & Wilson's first foray into the extended short, and is the inspiration for the upcoming full-length feature, Left Clique.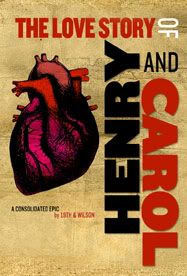 THE LOVE STORY OF HENRY & CAROL
Henry and Carol takes us on a journey of the heart. Carol is a loving wife who likes to play games, scaring her husband for fun. When her shenanigans result in dire consequences, she has to confront a life without Henry-but she may just find that loneliness doesn't always mean you're alone.



PICTURES
He had a good marriage, or so he thought… until he got the envelope. Get a glimpse of a relationship torn apart—over a simple set of pictures.This abstract short is a daring break from conventional storytelling, and was the third short produced by 19th & Wilson.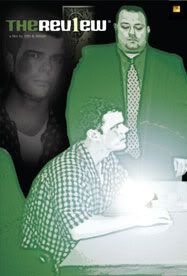 THE REVIEW
19th & Wilson's first short film highlights an abrupt moment behind closed doors, when it's put-up or shut-up time for a hired gun who may or may not have done the job. He insists the job was completed, but his benefactors may have caught him in an irrefutable lie. Either way, payback is going to be hell.


TECHFELLAS
Goodfellas in the computer industry? The gangster classic translates amazingly well to the corporate world in this hilarious parody written as a serial viral video project. The characters are all here, but they're not the gangsters you know and love— they are computer techies! Classic Goodfellas scenes take on a very different twist!
Techfellas is an independent parody project of 19th & Wilson, Inc.